Come and take a look at how we develop critical thinkers who persevere and drive their own learning.
Our Koru Learning Environment
Our spaces challenge the way we teach and have reshaped our pedagogy to respond to the demands of the curriculum in ways that are ambitious, culturally sustaining and nurture student agency. An extensive rebuild, completed in 2018, has given our community learning spaces that foster collaboration, communication and critical thinking. Our students develop agency over their learning and dispositions that help them to understand what they can do and what their next steps might be.
Developing Mathematical Inquiry Communities
Our partnership with Professor Roberta Hunter, Dr Jodie Hunter and Massey University has changed the way we teach and learn mathematics. Rather than following a prescribed programme, DMIC supports communities of teachers to strengthen their mathematical understanding and teacher practices. Students are able to build mathematical reasoning, participation and communication skills while teachers grow capabilities in culturally responsive, ambitious teaching.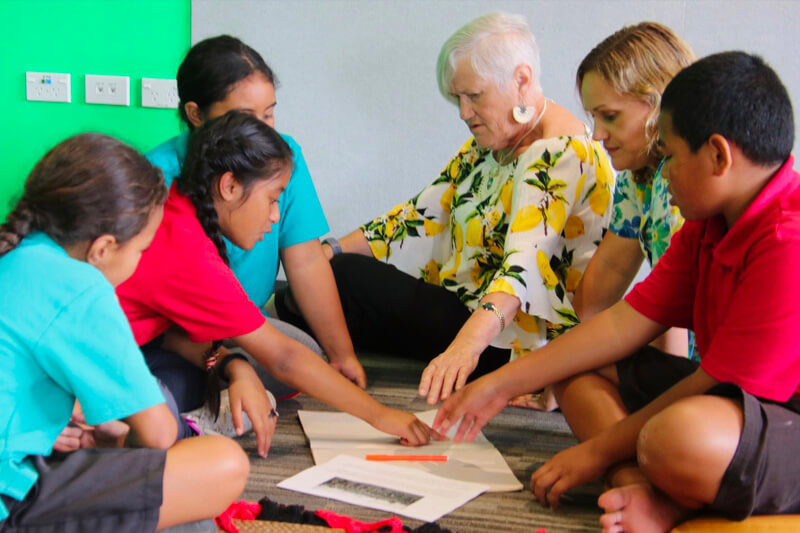 This link showcases one of our teachers Mr David Ahlquist as he demonstrates this teaching practice using Ta'ovala weaving as a context for ambitious mathematics teaching and learning with Year 8 students.
Learn More
Digital Technologies and e-Learning is becoming a focal point for our school and is steering our teachers and students in an exciting direction for learning and teaching. In today's fast changing world it is important for us as a school to equip our students to thrive in a transforming digital world, and to innovate and create solutions that make their world better.
Our local curriculum for Koru School is uniquely designed to reflect who we are as a school and in our community.  Our local curriculum brings to life what we deem as unique to how we learn and teach in Koru School.   It also prompts us to continue to develop culturally connected practices with our students, whanau, and community that foster a rich learning environment and strong sense of belonging.
The voice of our students
When asked to inspire our teachers, our students shared these thoughts:
"A good education role model can change everything for me"
"We love you because you care"
"Always challenge us"
"Light our learning"
"Teach from the heart"
"What we learn becomes part of us"
"Thanks for helping me"
"A good education can change everything"
"My future is in your hands"
"We love you because you care"
"Never give up teaching us"
"Help fill my bucket"
"What we learn becomes part of us"